Adopt Lovable Puppies for
You and Your Family
Whiskey Creek Vizslas, LLC. in Commerce City, CO offers healthy, lovable puppies. We dedicate our time to training and caring for them so they can be a perfect fit for your family.
We are a small family-based breeding business. In our home, we play with dogs and puppies to show them that they are loved. We have them bred occasionally to improve our lines and produce the best puppy for your family.
With positive reinforcement, we help these dogs grow into happy little tail-waggers. That's because we follow Puppy Culture protocols. If you haven't heard of them, please visit their website.
The puppies become available for adoption when they turn eight weeks old. By the time you get them, they will have tails docked, dew claws removed, will be micro chipped, and will have their first vaccinations. We will also provide you with a full recommendation of the required vaccinations. Once all of that is settled, you may take the puppies home to their new forever home.
We just want to remind everyone that reservations for these little ones are on a first-come, first-serve basis. The arrangement is determined by the order of down payments made. This $500 fee is nonrefundable and is immediately required when you reserve a puppy.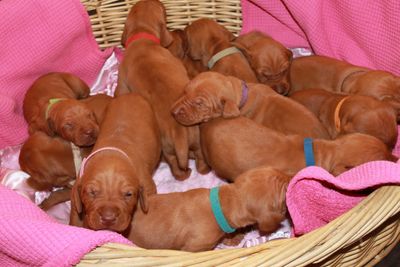 PUPPIES Are Here Born 9/29
NOW TAKING DEPOSITS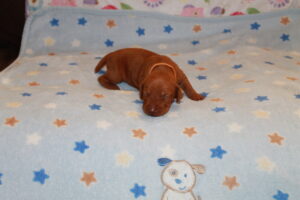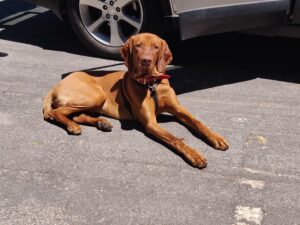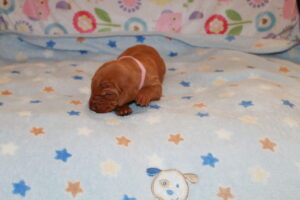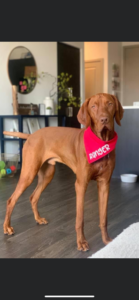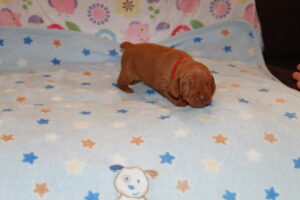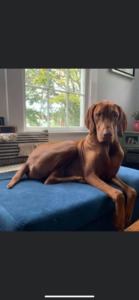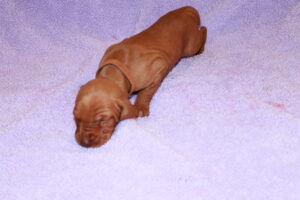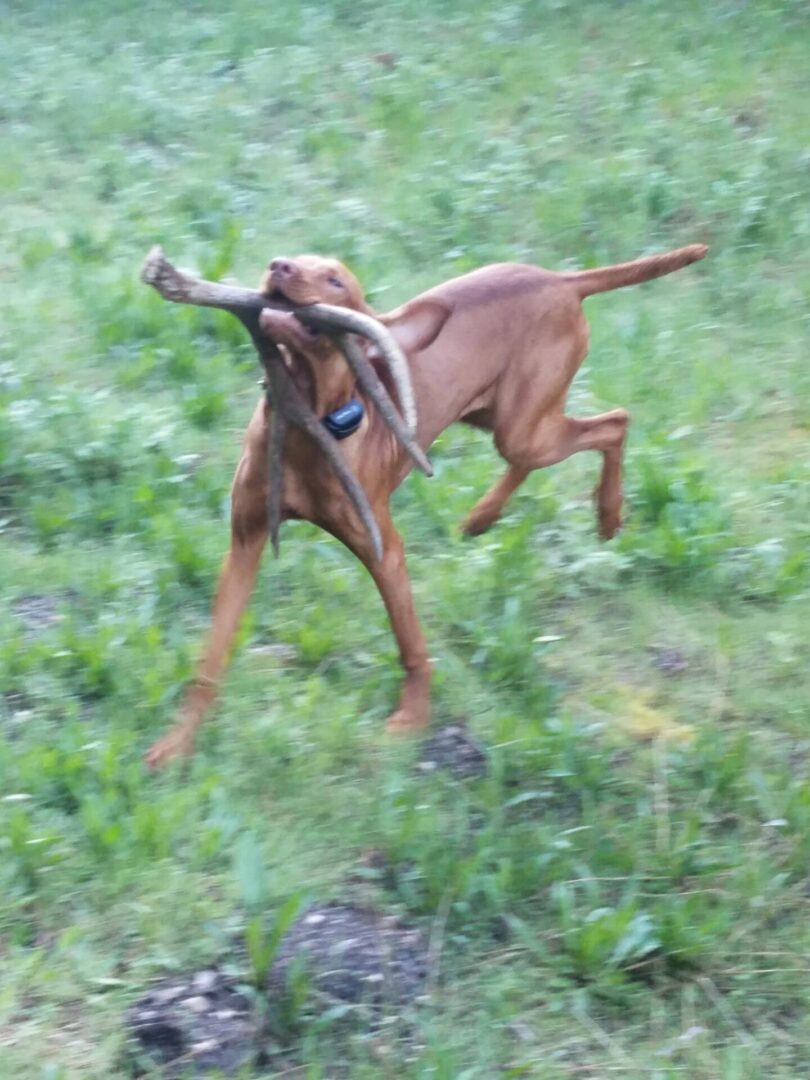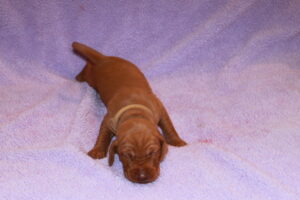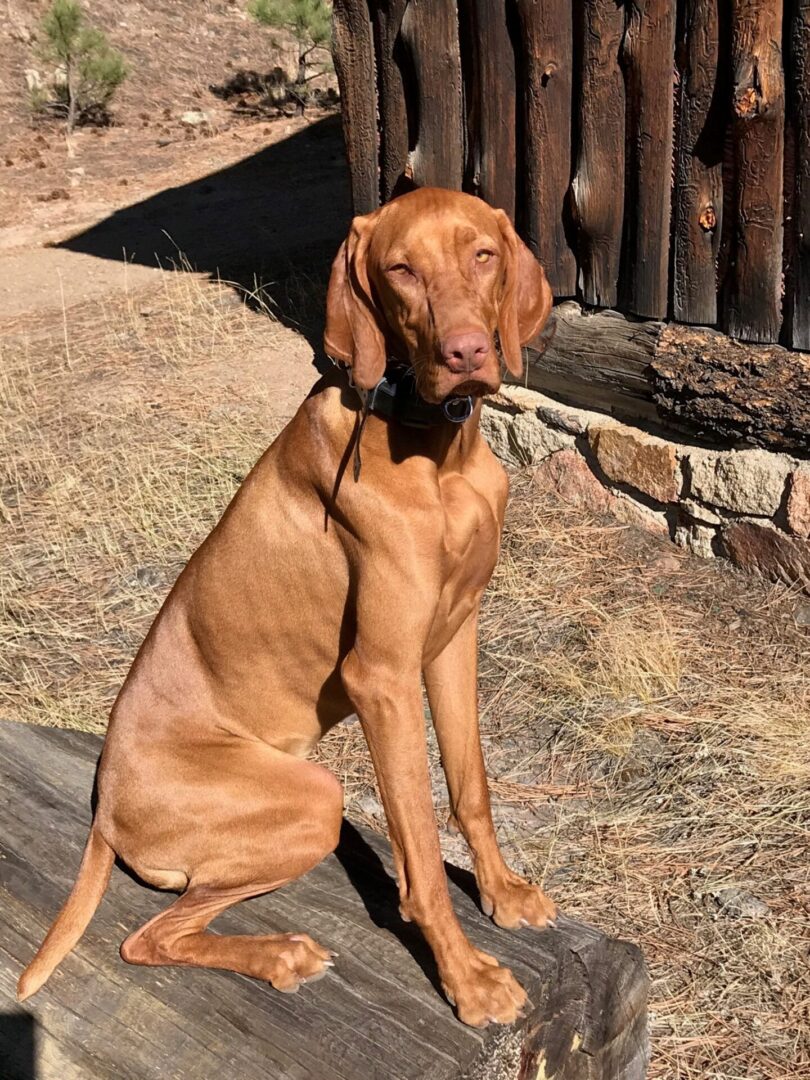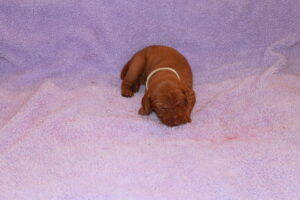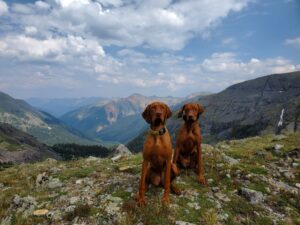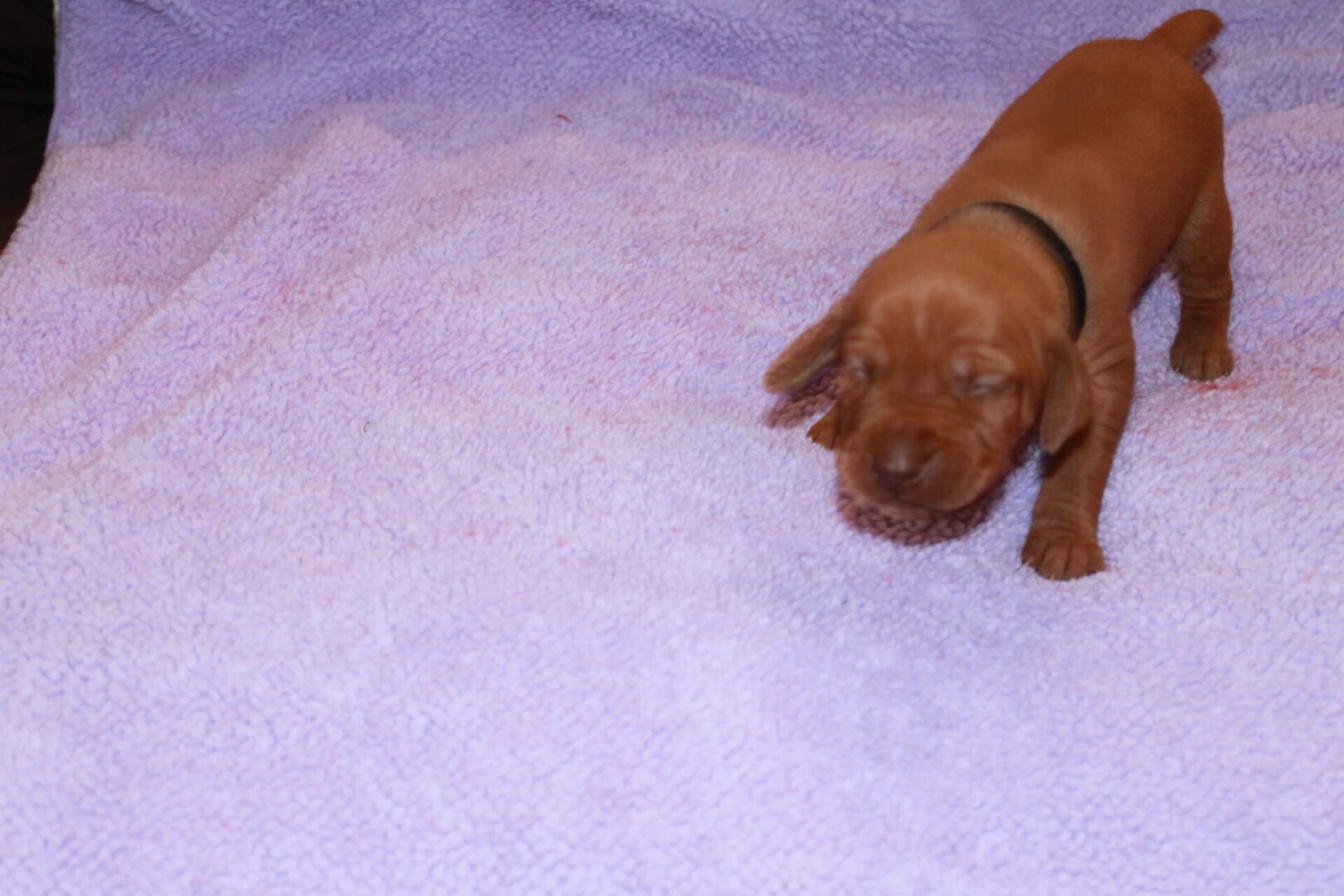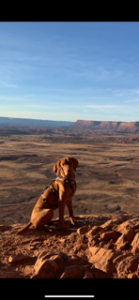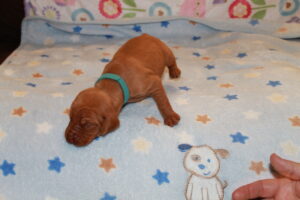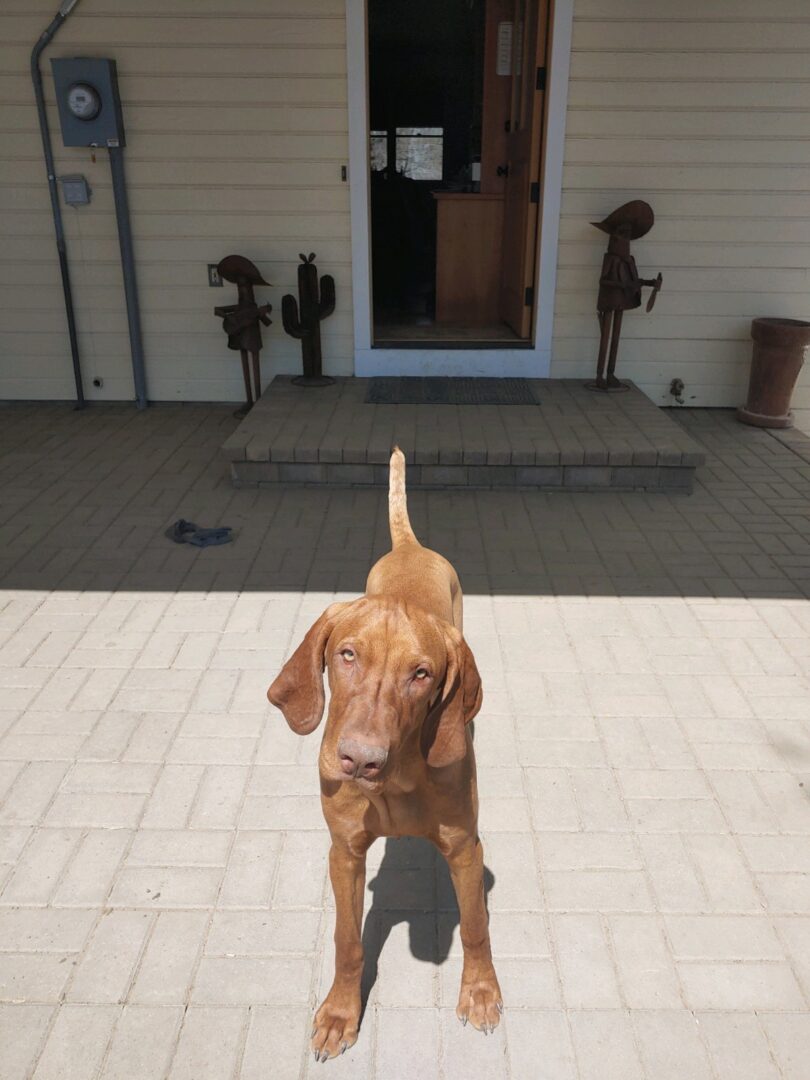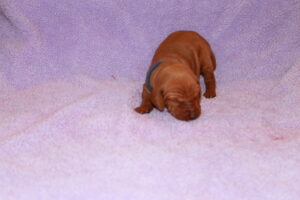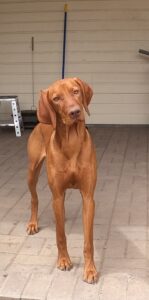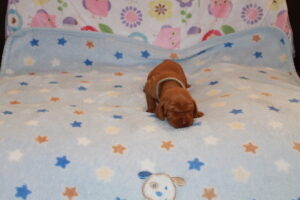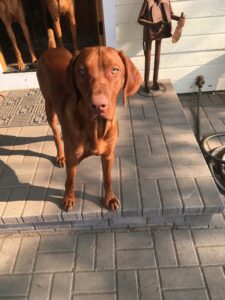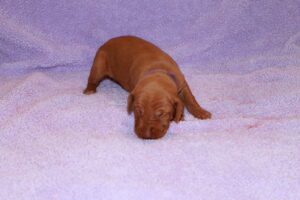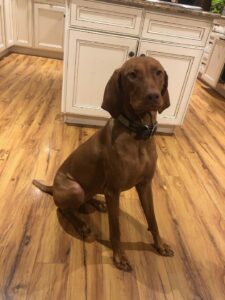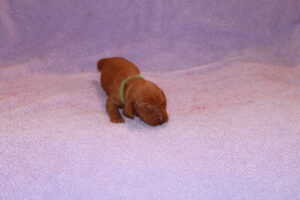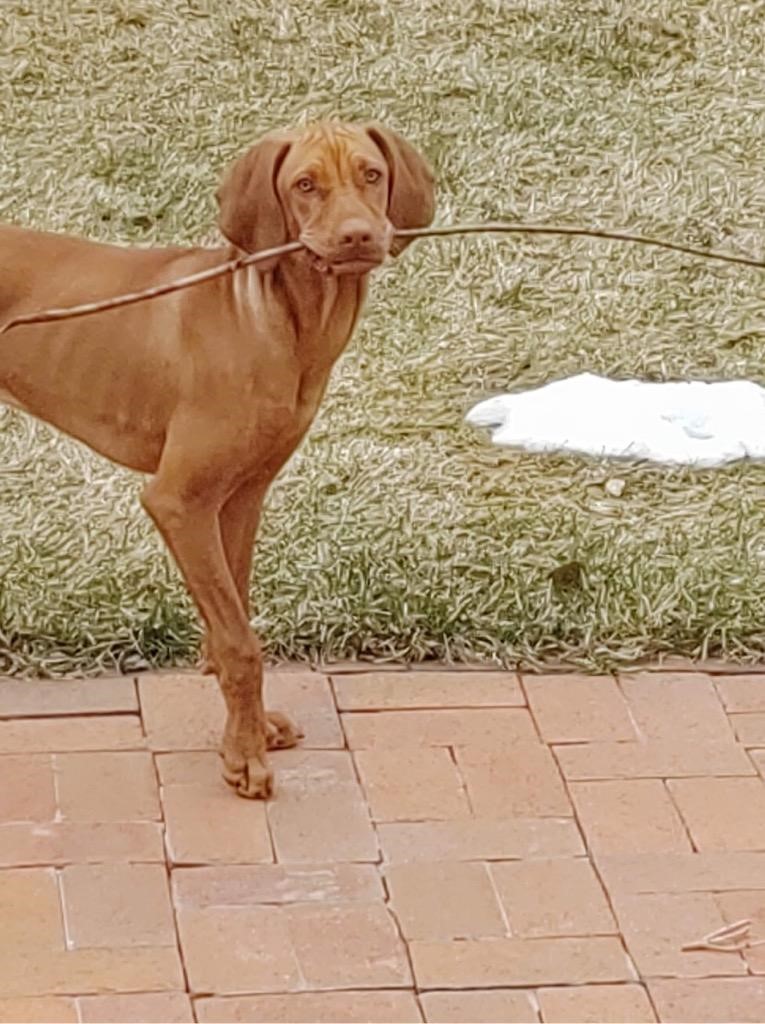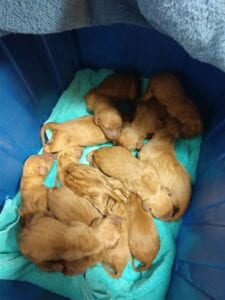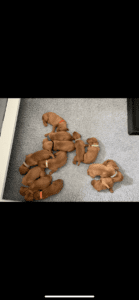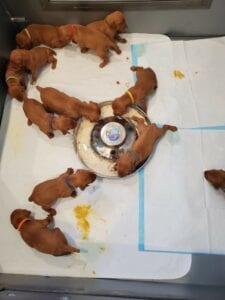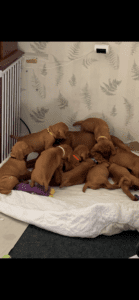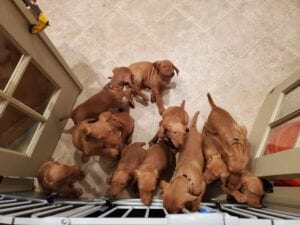 Whiskey Creek Vizslas
"Randy and his Family were absolutely wonderful in helping us find our second Vizsla to join the family.  Not only is our new pup Nelli incredible, Randy went the extra mile to ensure that the pup we received was nurtured by a loving family. We can't recommend them enough and were blown away at how well tempered our new pup was!"
Daniel & Violetta (Morrison, CO)
Daniel & Violetta (Morrison, CO)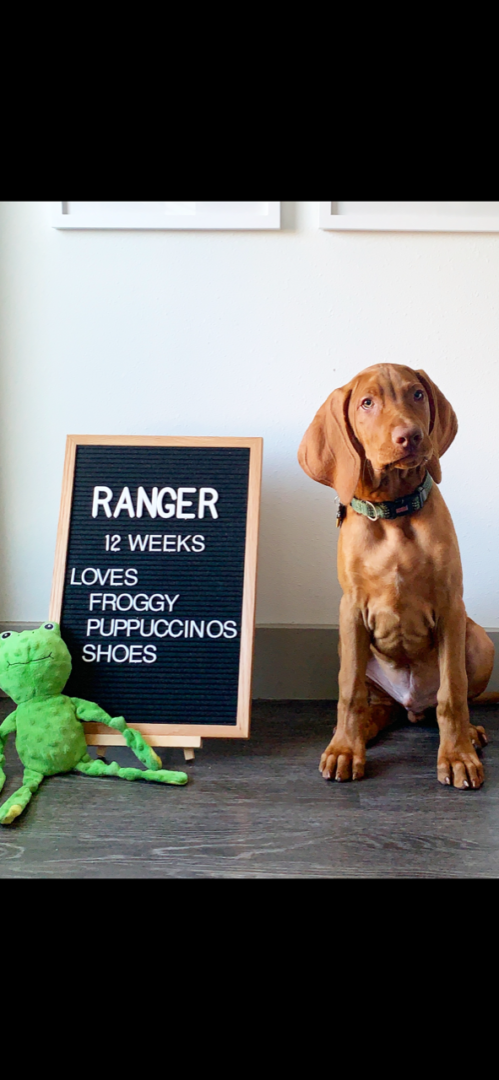 We cannot say enough amazing things about Whiskey Creek Vizslas. Our puppy Ranger, is everything we could have asked for and more.  Walking into Randy and Michelle's home, we could tell immediately that Ranger spent his first 8 weeks of his life in a loving and nurturing environment.  We are already talking about getting our second vizsla here in the future!
Nathan & Kiley (Phoenix, AZ)
Nathan & Kiley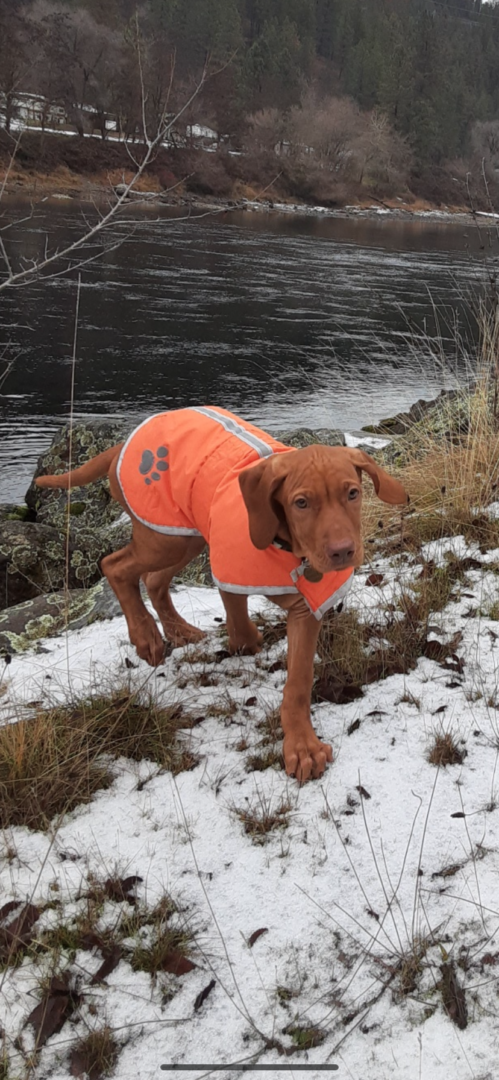 Randy & Michelle were amazing people to work with. They were punctual and willing to answer any questions I had as well as keep me updated with pictures of Hazel until I was able to come pick her up. Although I picked her up later, Hazel was almost completely house trained and crate trained, I am very happy and impressed with her calm and observing temperament. Hazel and I excited to start adventuring together up in the great mountains of Idaho and i am so excited to have found Whiskey Creek Vizslas for a beautiful dog!  
Kristina (Ahsahka, ID)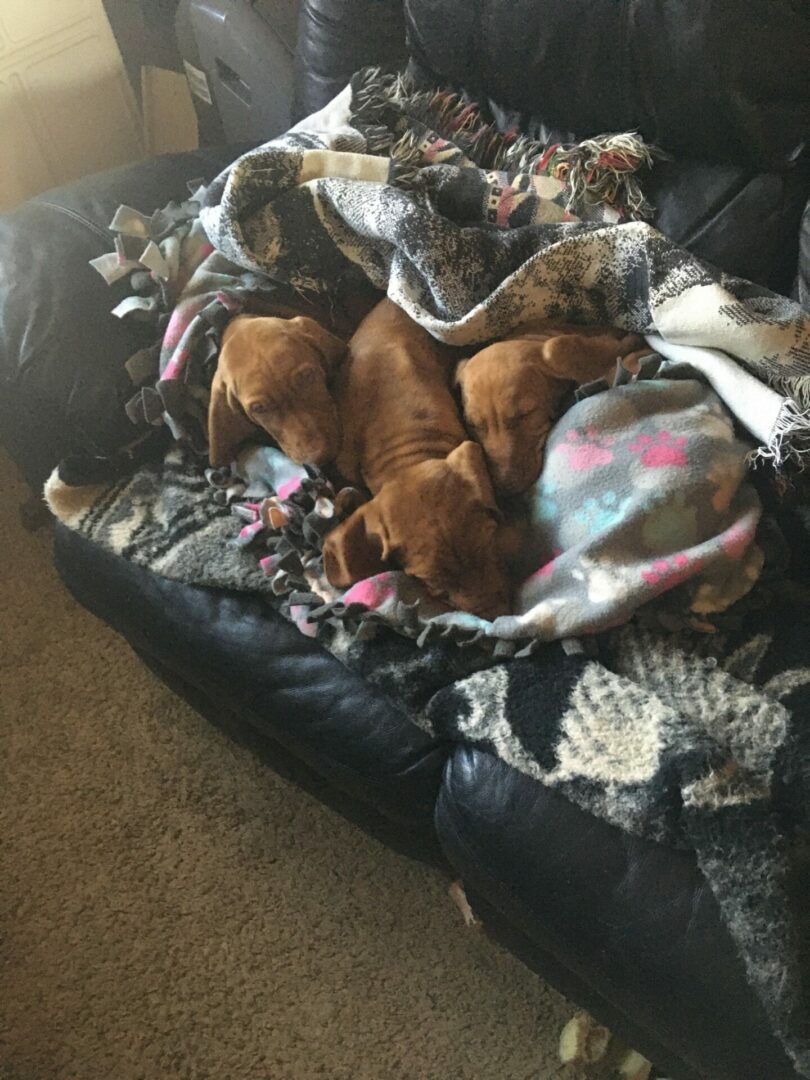 A special word about Randy, Michelle and  Family @ Whiskey Creek Vizslas. Thank you so much for welcoming us into your home to see all your pooches and being very flexible with the meeting times. It was great to see the adult Vizslas when we got there and then to see all the puppies was beyond words. We could hardly contain ourselves for the whole week before we were able to bring them home. The three we picked out (Doc, Ruby and Floyd have been energetic and friendly bundles of joy.  They have a great disposition and are just wonderful. Couldn't be happier. We would definitely recommend any Vizsla puppies that come from Whiskey Creek Vizslas, they are the real deal. This was a 100% enjoyable process/transaction. Can't thank you enough and welcome you to our home anytime.
Matt & Cristy M (Colorado Springs, CO)
Matthew & Cristy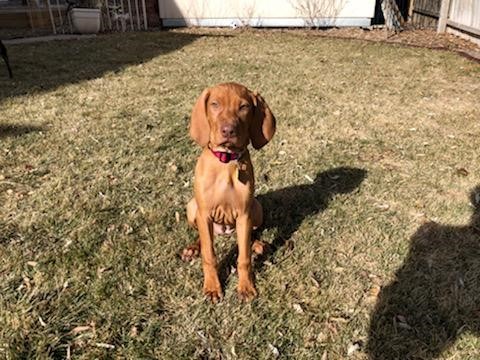 We brought home our Vizsla pup from Whiskey Creek in November of 2019.  It was our first Vizsla and we had many questions as we tried to decide on both a breeder and the breed in general.  Randy patiently answered our questions and helped us greatly with our decision.  They were very responsive, provided many pictures, and ultimately helped us pick out the right puppy.  When we arrived in their home we found the puppies were raised in a loving, clean environment right in their home.  Many thanks to Whiskey Creek for helping us find the newest member of our family!
Jason & Nicole (Los Alamos,NM)
Jason & Nicole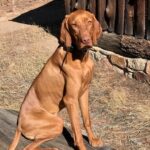 Hazel is our first dog and first Vizsla.  A lot of thought and research went into getting her.  We were not disappointed! She is without a doubt, one amazing creature.  She is incredibly friendly, highly intelligent and has the gentlest personality.  When we take her on hikes multiple people stop to tell us how gorgeous she is.  Whiskey Creek Vizslas made us a believer in the saying "dogs are not our whole life but they make our lives
Brian & Kristine (Evergreen, CO)
Brian & Kristine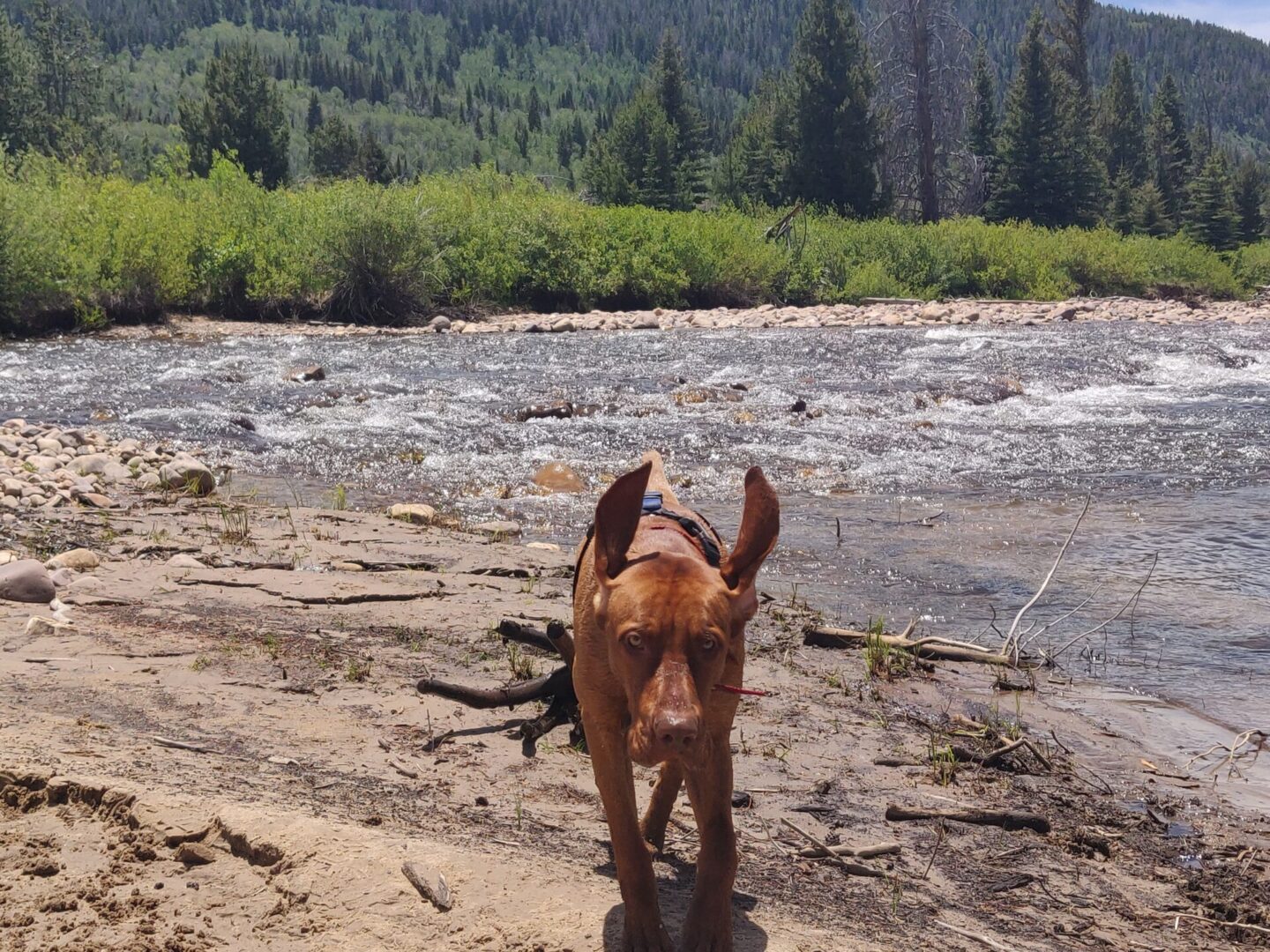 Nando is a great family companion, as he is good natured, sweet really, good with kids, intelligent for sure, and loves to snuggle. He hunts butterflies and loves opera music. He will ignore any rabbit or bird in front of him if there is a butterfly nearby to chase, which is fine with us, since we don't hunt. He is calmed by Italian opera music. He also loves the water, so we take him with us kayaking. He has a PFD to be sure he stays safe in the water. We have found water activities to be the ideal exercise to wear him out, which is otherwise hard to do given his high energy level. 
Nando started out sleeping in his create at night, but after a recent family camping trip, where he slept in a tent with the kids for several nights, he became quite attached to sleeping with them. So, after multiple nights of whining all night long, until my husband and I were sleep deprived, Nando won, and he now sleeps in the kids' room.  He is in seventh heaven sleeping in the their room. It's all good and everyone is happy. 
All in all, as long as a prospective Viszla owner is willing and able to provide real, active, cardiovascular exercise, for at least 30 minutes each and every day, Vizsla's are awesome companions for a family, couple, or individual.  Additionally, people need to understand that this breed is super smart, way higher IQ than any other breed, and in particular responds well to consistent and positive reinforcement. I think it takes having a Vizsla in your family to understand they are truly a unique and special breed. 
Lisa (Park City, Utah)
Lisa
      I had been interested in getting a Vizsla for a very very long time and wanted to make sure I brought my first Vizslas from a reputable breeder. I searched and searched and I'm so happy I chose Whiskey Creek Vizslas. From the time I first emailed Randy to the time I picked up Lola from their family home, I was so impressed with how he answered all my questions and the ease of the entire process. 
    What made me first reach out to WhiskeyCreek is the fact that they incorporated Puppy Culture in the raising of the pups. I truly believe that this made a huge difference in Lola's temperament and her ability to adapt to puppy training. From the day I brought her home, she was already sitting or "manding" for me when she needed something. My friends always comment how she sits right in front of you without any commands.   
     She was so easy to potty train. This was one of my fears in getting a puppy. She may have had only 3-4 accidents in the house and was potty trained to ring the potty bell within a few weeks. She's so smart. Her temperament is perfect and on her first vet visit, the Vet said that she was such a well behaved pup that he wasn't going to charge me for my first visit. Woohoo!
    After visiting your family home for the first time, I knew I was choosing the right breeder. Observing how the puppies were raised and nurtured in your  home and having a separate room for the puppies with access to a TV for them to adjust to different sounds, was awesome. I loved receiving the videos and photos to see how big she was getting. 
Today Lola is 5 months old, weighs 38 pounds! She loves watching TV, cuddling on the couch, and playing with her flirt pole! Lola has changed my life for the better and I'm so happy she's part of my life. I'm already thinking of getting her a little brother or sister Vizsla pup and there's no other breeder who I would turn to but Whiskey Creek Vizslas. 
Aaron Gutierrez
Pueblo, CO
Aaron Gutierrez
Randy was awesome from the first time we talked on the phone to the present. You can tell that he is knowledgeable and really cares about dogs and Vizsla's in specific. If anyone is looking for a healthy dog and an excellent family member I strongly recommend Whiskey Creek Vizsla!
Alen Crow
Grand Junction, CO
Alen Crow
We encourage and welcome you to visit our home to meet our dogs and see the environment they are raised in. If you have any questions about our puppies, their pedigrees, and everything in between, feel free to email us. Please fill out puppy questionnaire to reserve a puppy.